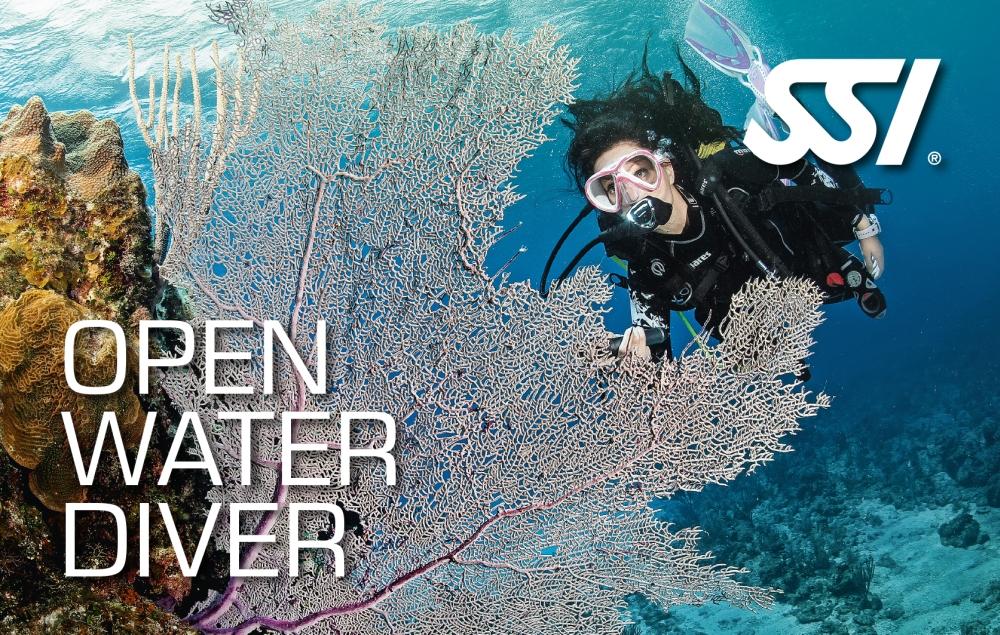 Full equipment
Dive insurance
Dive certification
Become a certified
OPEN WATER DIVER
with SSI
This globally recognized certification program is the best way to begin your lifelong adventures as a certified scuba diver. Personalized training is combined with in-water practice sessions to ensure you have the skills and experience required to become truly comfortable underwater. You will earn the SSI Open Water Diver certification.
Facts and training standards
Minimum age: 10
Confined water training
4 Open water dives
Maximum depth: 18m.
Digital Learning & Academics
SSI has mastered the use of digital technology to make your learning experience easy.
You can start by studying the academics anytime, anywhere at your own convenience and your selected Training Center will schedule your review and in-water training sessions.
In-Water Training
During the pool/confined water training, your SSI Instructor will teach you all the necessary skills in a controlled environment until you are comfortable and ready to go to the open water. During the open water training dives, you will apply your knowledge and repeat the skills in a real-world environment under the supervision of your Instructor.
Certification
Once you have completed all required training sessions, final exam and open water training dives, your SSI Training Center will issue your digital certification card which will show up instantly on your MySSI App.
We congratulate you on your accomplishment and welcome you to SSI's global diving community.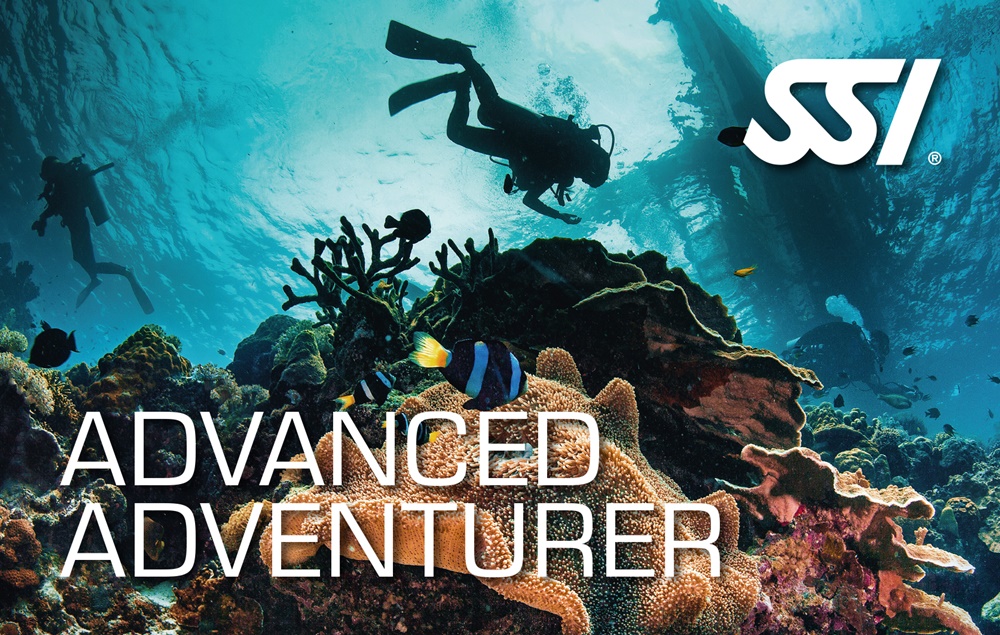 Full equipment (Diving Wings MARES XR available for your training; 20€ suplement)
Dive certification
ADVANCED ADVENTURER
Begin your program today!
If you cannot decide which specialty programs are the best choice for you, join the SSI Advanced Adventurer program! With this program, you can try a variety of specialties before committing to full specialty programs. It is a great way to experience what advanced diver training is all about and how valuable it can be to your diving adventures. During the Advanced Adventurer Program, you will try out 5 different specialties. You will complete one open water training dive per specialty after a comprehensive briefing with your SSI Instructor. With this trial program in specialty diving, you will have total freedom to explore. You can complete the full specialty programs any time in the future and credit your Advanced Adventurer training towards them.
Facts and training standards
Minimum age: 10
5 Open water dives
Maximum depth: 30m.
Choose your training
You can choose 5 of the next specialties adventures:
Deep Diving (30m)
Enriched Air Nitrox (EAN) (ask before availability)
Navigation
Night & Limited Visibility
Perfect Buoyancy
Photo & Video
Search & Recovery
Waves, Tides & Currents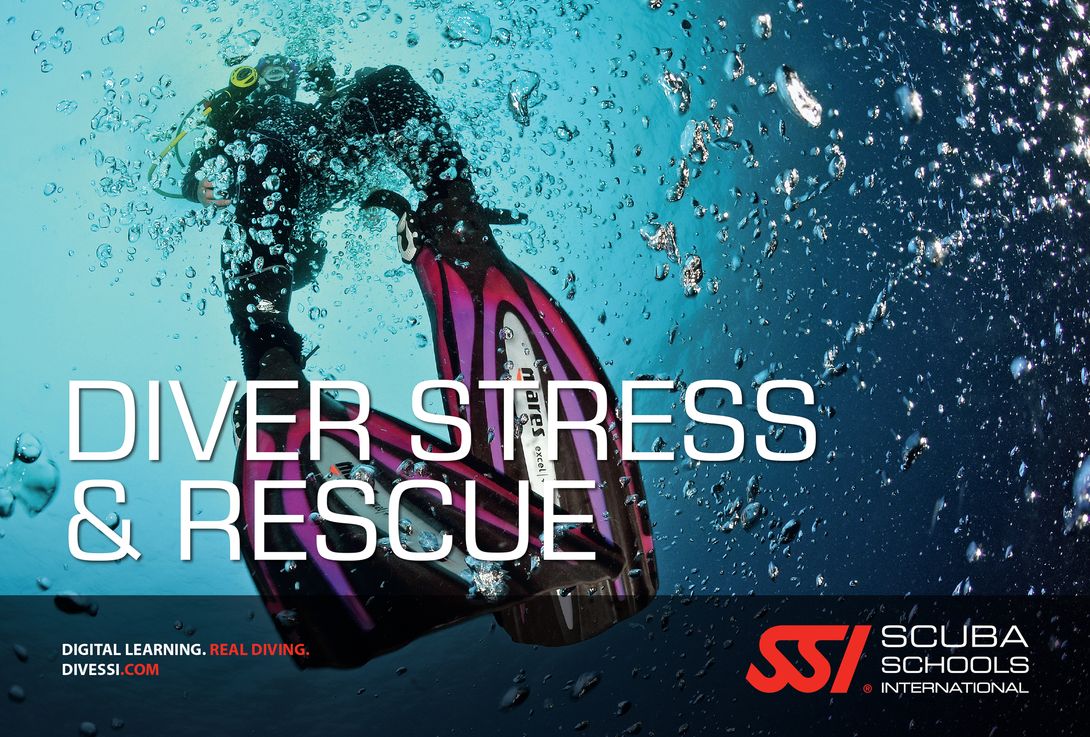 Full equipment
Dive certification
Start your
DIVER STRESS & RESCUE SPECIALTY
adventure
The SSI Diver Stress and Rescue specialty program teaches you the skills you need to protect yourself and other divers. You will learn how to identify stress, how to prevent accidents and be taught practical techniques to conduct rescues and provide emergency care. With a combination of pool and open water practice sessions, you will become well prepared and confident at handling emergency and rescue situations. Upon completion, you will earn the SSI Diver Stress and Rescue Specialty certification.
Facts and training standards
Minimum age: 12
3 Confined sessions 
3 Open water dives
Maximum depth: 30m.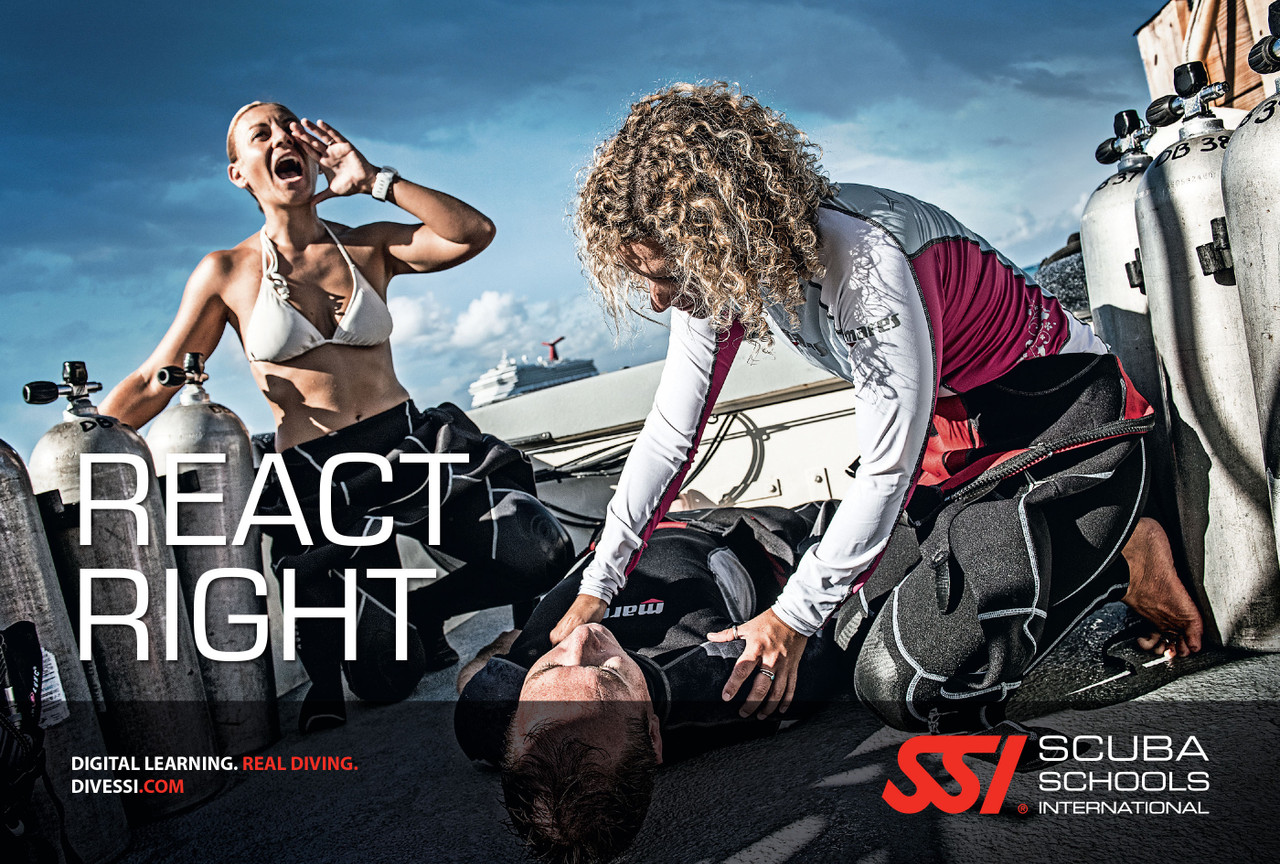 AED training device
Little Anne for CPR training
Oxygen training included with real equipment
Become a certified
REACT RIGHT SPECIALTY DIVER
React Right is SSI's emergency first response course and provides you with the training and knowledge you need to act as a first responder in a medical emergency. In this flexible dive program, you can choose which subjects you want to learn about, including primary assessment, first aid, CPR and primary stabilization techniques. You can also learn about oxygen administration in diving emergencies and Automated External Defibrillator (AED) basics. Using a combination of academic sessions and practical training scenarios, this program will give you the tools and confidence you need for emergency response. By the time you are certified, you will be able to act as an emergency first responder, provide first aid and CPR, administer oxygen and provide AED support in a medical emergency. Earn your SSI React Right specialty certification. Get started today!
Facts and training standards
Minimum age: 12
No dives are included
Include AED training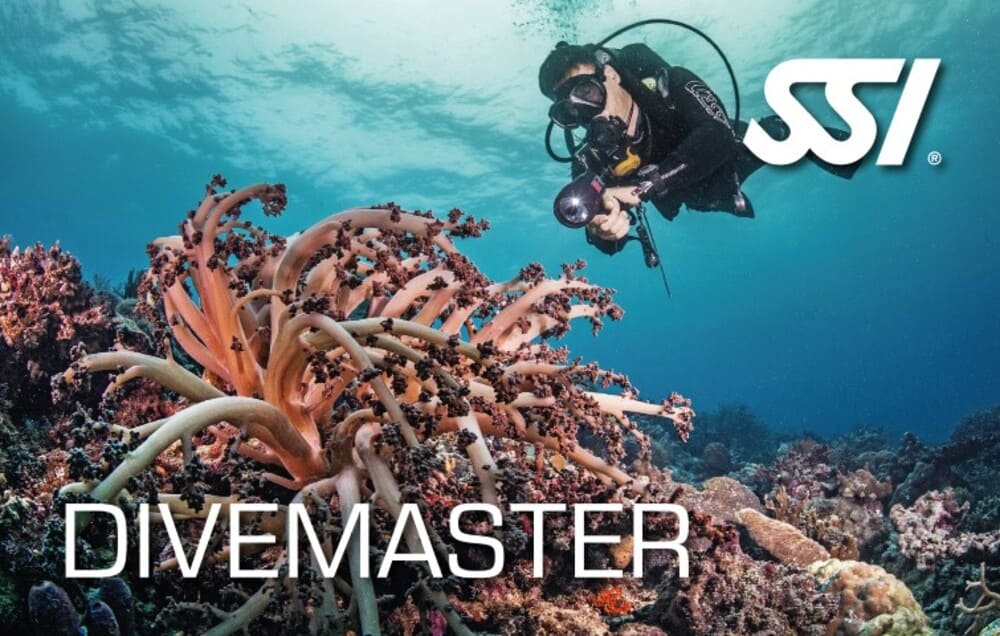 Start Your
DIVEMASTER CAREER
Our DIVEMASTER course is the most comprehensive you can find in the entire state market. The minimum requirements are 35 hours of training that can be completed in 6-7 days. Our philosophy is to prepare authentic professionals who are proud of their training. Our course is established for a minimum of 3 weeks with no limit on dives. You will assist diving instructors in their courses, guide certified divers, and discover what it means to be a true diving professional.
Facts and training standards
Minimum age: 18
Unlimited dives
Maximum depth: 40m
Schedule
Monday to Sunday from 8:30 am to 6:00 pm