Genís – Manager Bluewater Menorca
My name is Genis, and I am a passionate diving enthusiast and marine biologist. I have always been fascinated by the underwater world and the creatures that inhabit it, and I have made it my life's work to explore and teach others about this amazing environment. 
I believe that diving is a life-changing experience that everyone should have the opportunity to try. It allows you to explore a completely different world, full of beauty and wonder, and it teaches you to appreciate the fragility and importance of our oceans. 
As an instructor, I hope to inspire and guide others in their diving journey, sharing my love and knowledge of the sport with them. I believe that through education and respect for the environment, we can all become better divers and stewards of the oceans. 
Whether you are a seasoned diver or just starting out, I invite you to join me in exploring the incredible world of diving. Let's dive in!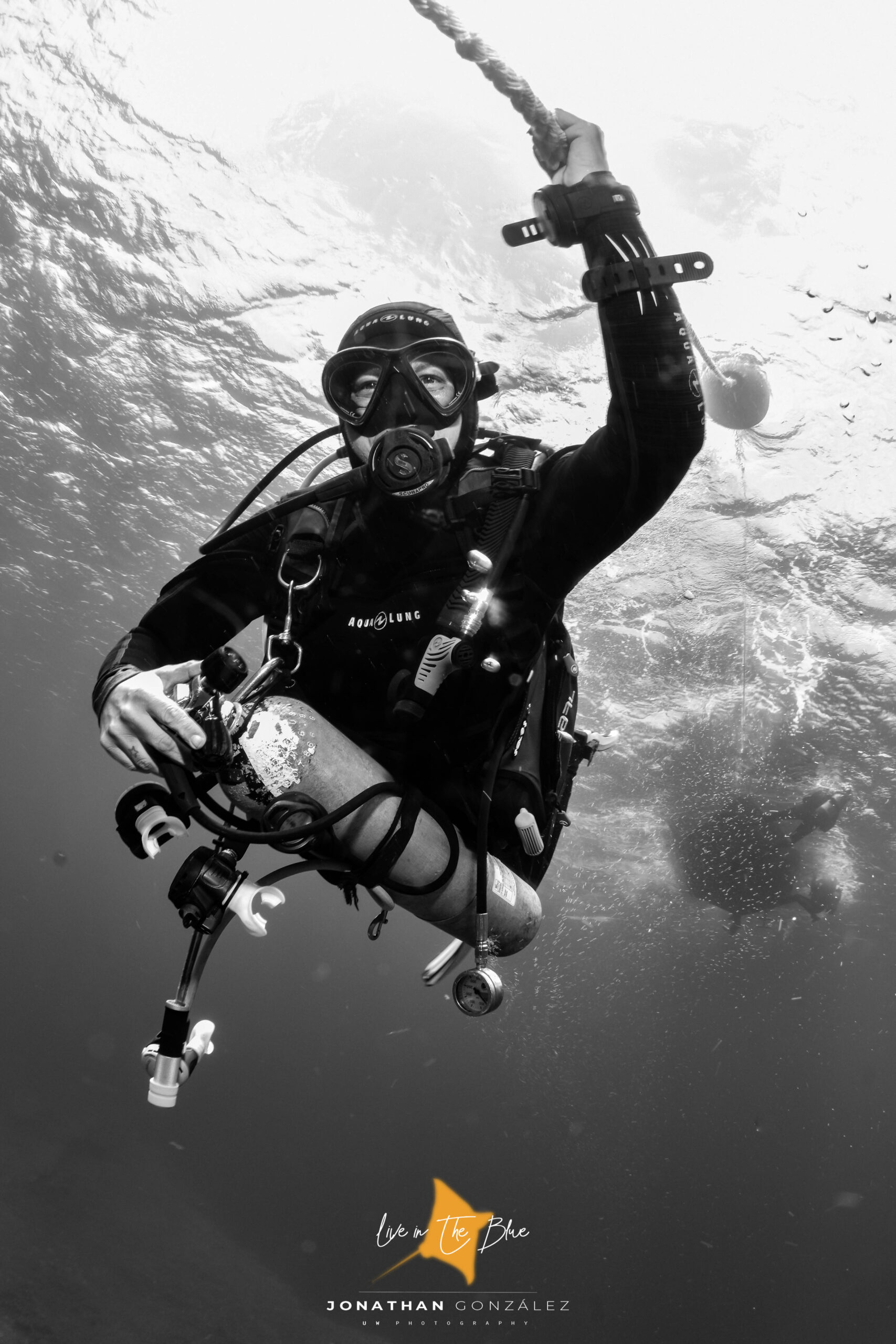 Isabella – Manager Bluewater Menorca
Hello, my name is Isabella. I'm from Switzerland and my love for diving began when a childhood friend introduced me to it in Thailand. From the moment I started, I was captivated by the underwater world and was determined to pursue my passion and make it my profession. 
I decided to specialize in coral conservation and was working for the Government of Thailand. Through my work, I have come to understand the significance of preserving this fragile and stunning environment. I would love to share my passion for the underwater world with you, and I invite you to join me at BlueWater Menorca. 
My main objective is to raise awareness about the fragility of the underwater world and the importance of protecting it. I firmly believe that by showcasing the beauty of this underwater world, we can inspire more people to appreciate and safeguard it.
Schedule
Monday to Sunday from 8:30 am to 6:00 pm